---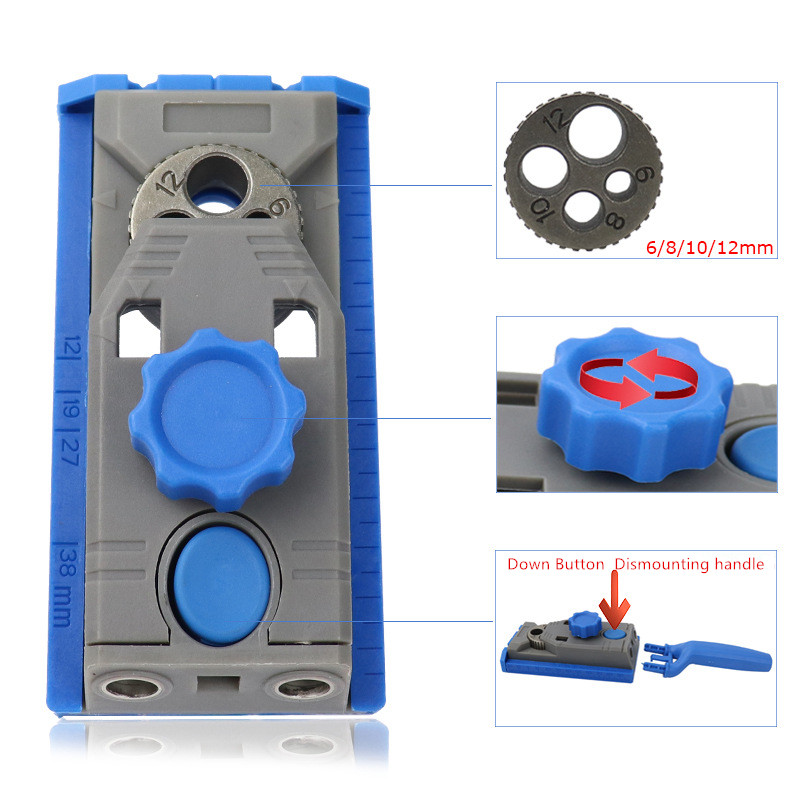 Description:
25pcs Pocket hole jig system wood doweling drill guide DIY kit fits for joinery woodworking.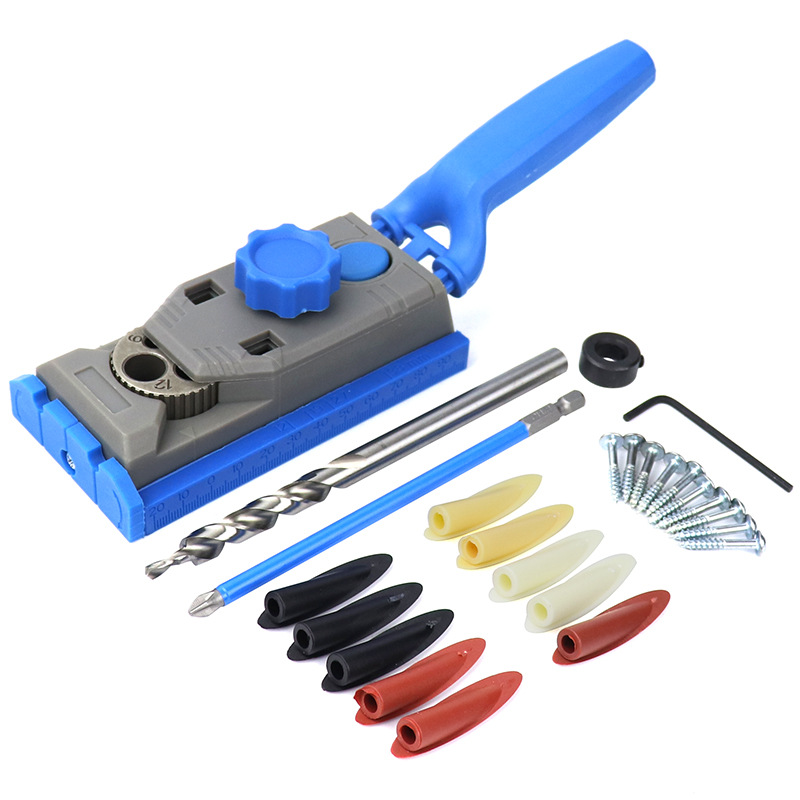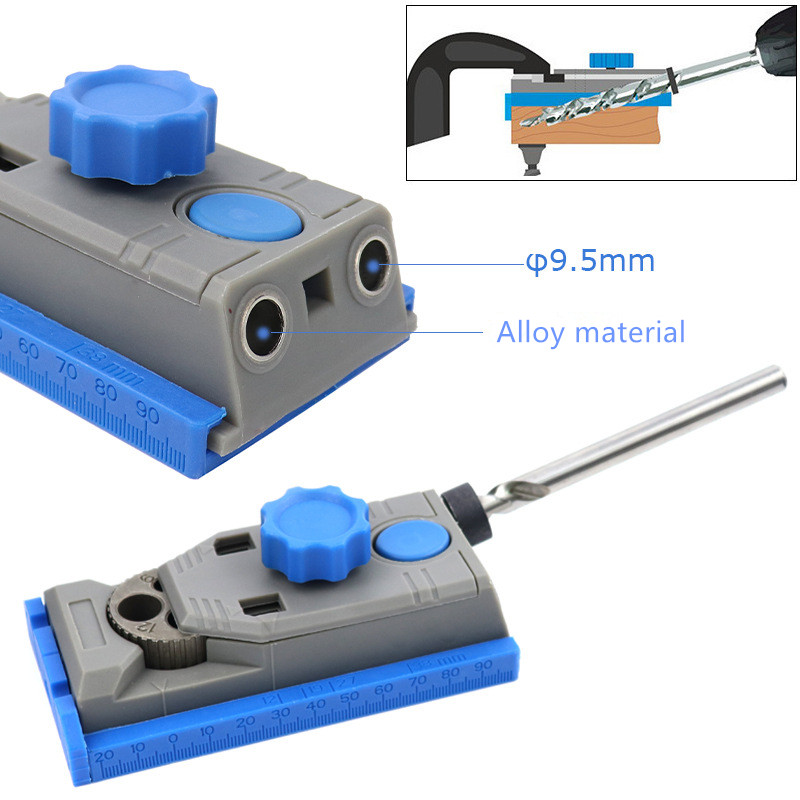 Features:
- With clear scale line, convenient to use.
- Steel core with high hardness, sturdy and durable.
- With the wooden tenon hole and vertical drilling function.
- 4-ways for drilling straight holes and 2 -ways oblique holes.
- Suitable for wood material with thickness about 12-38mm/ 0.47-1.50inch.
- Mini size and easier to carry. Easy to use and install.
- You can use it on any type of project and every screw is neatly hidde away.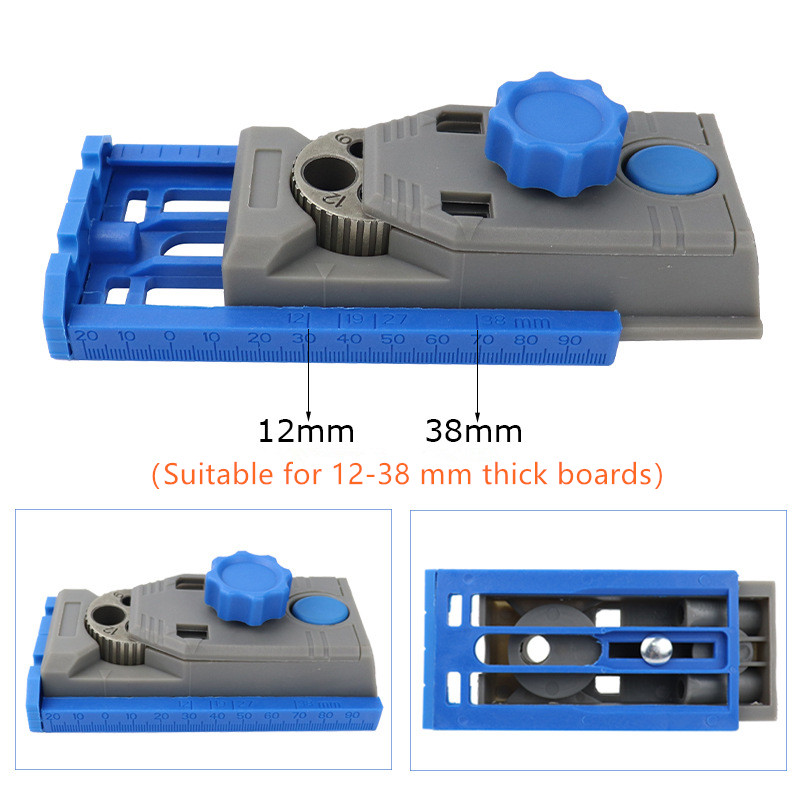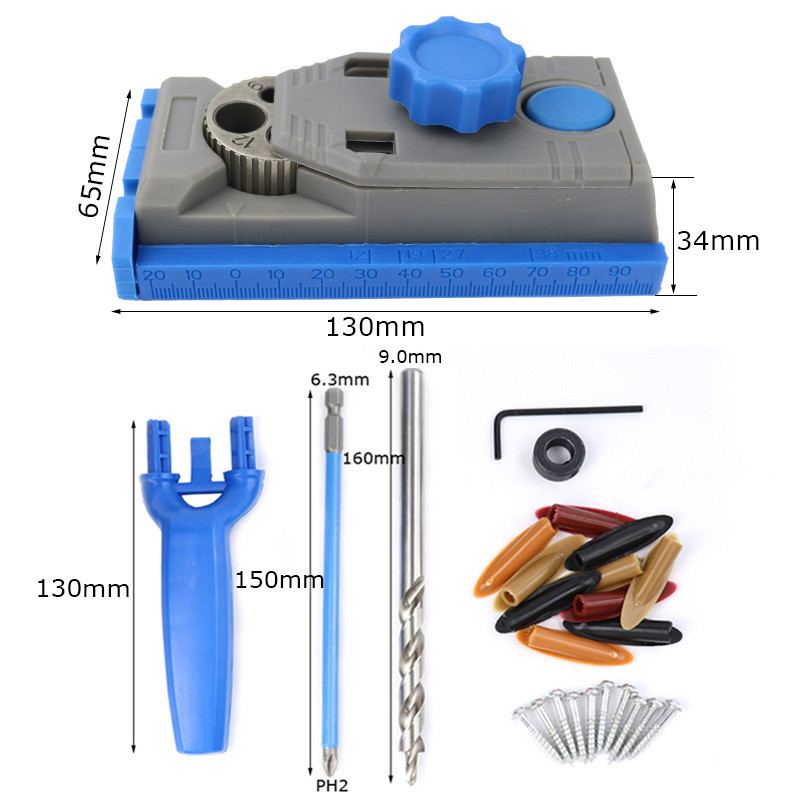 Specification:
Material: ABS+Alloy steel.
Total length: 240mm(Include handlebar)
Main Color: Blue

Package Included:
1 x Locator
1 x 9.5mm Oblique hole drill
1 x Limit ring
1 x Wrench
1 x 150mm Cross batch
10 x Plug
10 x Screws