---
Our unique Love Lock Set is a reminder that one is incomplete without the other. A combo which serves as a symbol that it takes the effort of two people together in a relationship. Wear one piece while your special someone wears the other. Get a necklace and a bracelet for the price of one!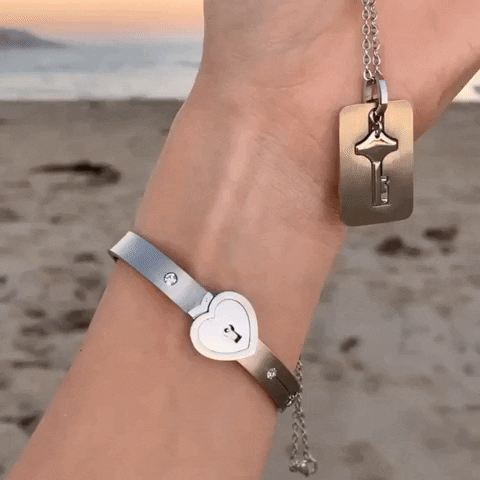 Complete only in each other's presence, our Love Lock Set doesn't only serve as a perfect compliment to any outfit or occasion, but fits in flawlessly for all ages. This set is the perfect way to show your special someone that you care about them, and it's guaranteed to bring a smile to their face.
Stainless Steel Does NOT wear off or tarnish, our Love Lock Sets are made shower and sleep proof.