---
This bird suncatcher is so vibrant and eye-catching. Birds included in our hanging are Hummingbird, Cardinal, Bluebird and Baltimore Oriole these are very attractive and adorable birds. Having a lot of significant symbolistic meaning, this suncatcher will magically change your home to the happiest place of living full of joy and happiness.  I'm sure that everyone will be thrilled by such a gift.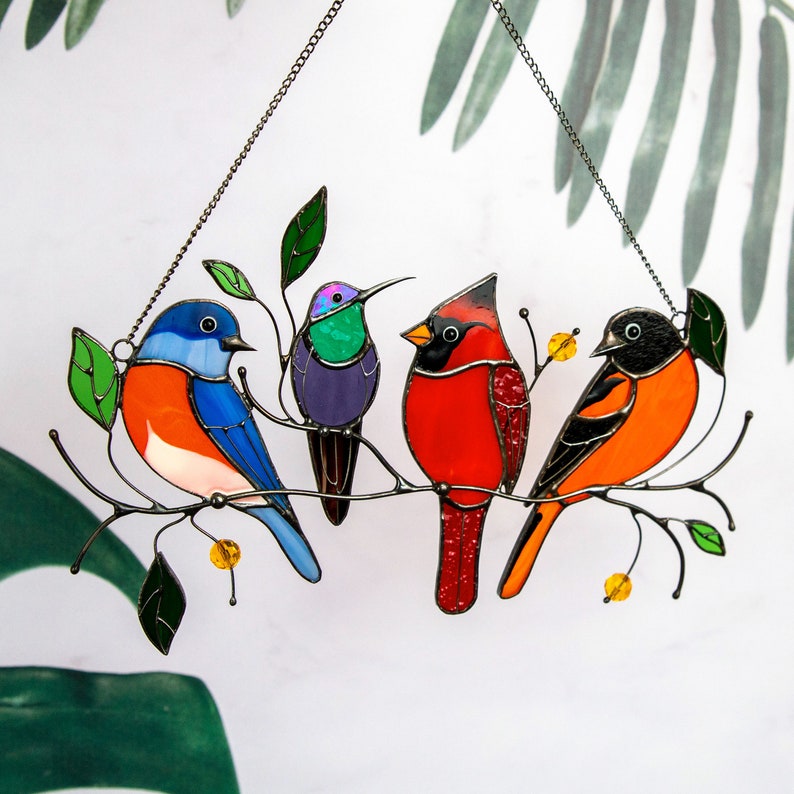 Each individual suncatcher is unique and made by hand that's why small deviation from the photos in the listing is possible.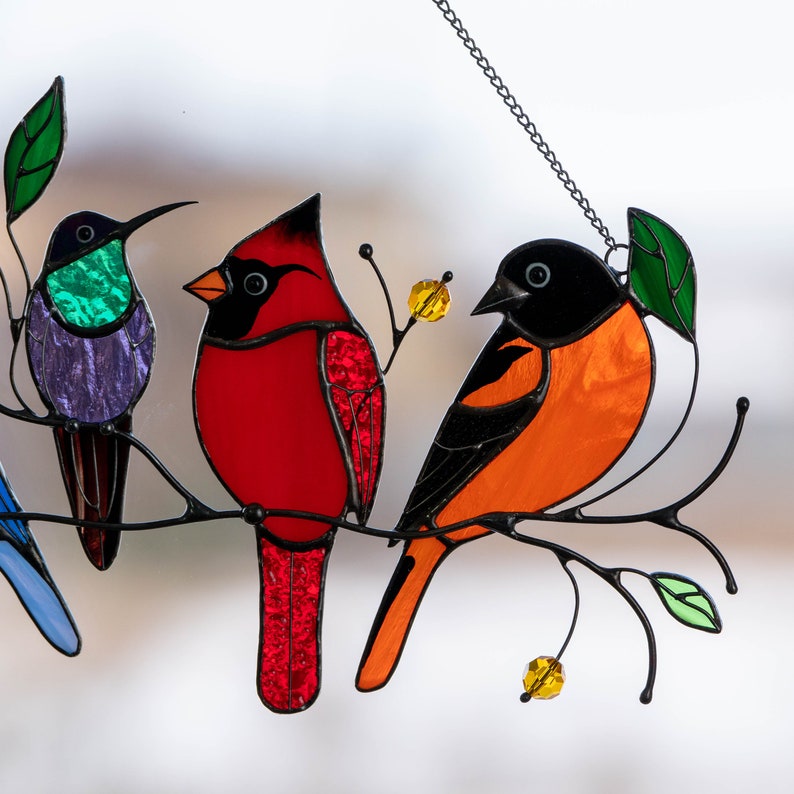 This window hanging is made using L.C. Tiffany method of copper foil. During the process of manufacturing goods we use only the high-quality materials to insure our customers have long lasting suncatchers that will please you and be in perfect condition for years to come.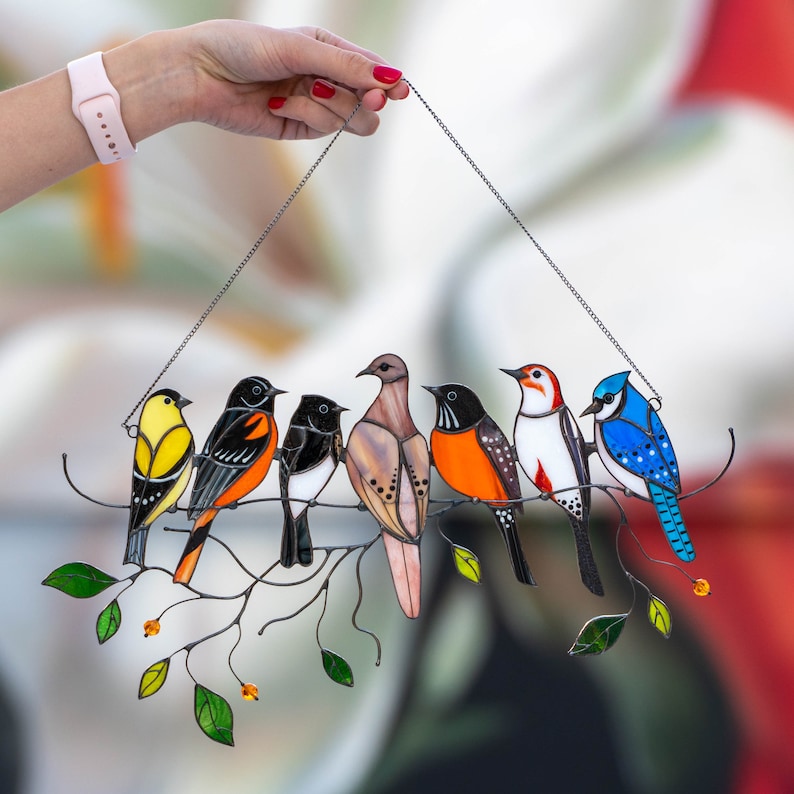 Width:
4 birds: 7.87 inches
7 birds: 9.25 inches
This suncatcher is careful packed in the brand package together with suction cup for easily hanging on window.