---
Electric Screwdriver
Electric screwdriver helps you to repair your devices!
Easy to grip and portable. Delicate and beautiful appearance design, made from the upgrade quality aluminum alloy for comfortable touch and longer life.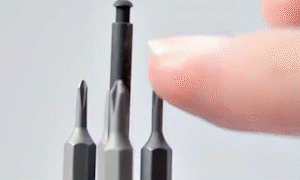 The Screwdriver has the highest driving speed up to 200RPM load-free and the maximum torque up to 0.12/3N.m torque which is totally power enough for your electronics devices repair work.
Suitable for the quartz watch, regular household appliances such as cameras digitals, radios, glasses, tablet pc, smartphone, drones, joystick, RC car, hard drive, maintenance of children's toys, etc.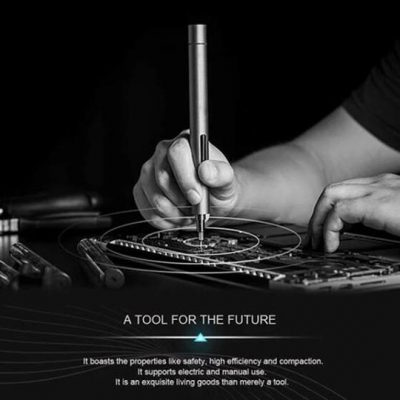 Install the required alloy drill bit onto the electric screwdriver, and then start the switch for use.When you do not use this product for a long time, it is better to take out the built-in AAA battery and store it separately to extend the service life of the product.
Battery Type: Dry Cell
Battery Capacity: 2 x AAA 1.5V Batteries
Color: Silver
Weight: 240 g.
Package includes: 1 x Wowstick 1P+ Electric Screwdriver (battery is not included)
1 x White Package Box
1 x Package Cloth Bag
18 x Standard Screwdriver Bits